Mid-level Full Stack Engineer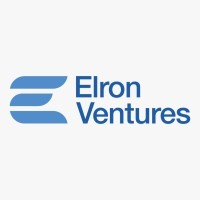 Elron Ventures
Job Functions:
Software Engineering
Employment Types:
Full-time
Locations:
Tel Aviv-Yafo, Israel
Passionate about DevOps and Devtools? Looking to develop a viral open-source tool that will be used by lots of developers? Great! we're looking for you.
We - an early-stage seed-funded startup focused on building awesome tools that will help DevOps engineers manage and improve their ever-growing delivery processes.
You - a strong Fullstack Engineer, and will be joining us as one of our first engineers.
As a member of our core team, you will take part in steering the technological roadmap and spearheading its development efforts. You will design, architect and build our product from scratch, mentor employees, help expand our R&D team, and most importantly - have a direct influence on our mutual growth and success.
What you bring
At least 2 years of fullstack development experience.
Love for ownership and influence of your work.
Problem solving, creativity and a can-do attitude.
Flexibility - we're a startup, and we adapt ourselves and our priorities to meet our customers' needs.
Belief that programming languages are a tool and not a goal - we choose the tools that fit best for each and every challenge.
What you'll be doing
Lead the fullstack development of the company, end-to-end - from design & architecture to production.
Work closely with the CTO and the product side to meet business KPIs and build the right product.
Build backend and frontend solutions - web-based and CLI - which will be the face of our products for customers.
Help the company scale its solution over time.
Identify and implement off-the-shelf technological solutions to expedite development time.